Gris de Gris
Elodie and Julien
For their kitchen, Elodie et Julien asked us to create a space of comfort and simplicity. They requested a high degree of mobility and high quality cooking stations, to accommodate their active lifestyle and fondness for cooking. As it opened into the living room, the kitchen's design had to be neat and unobtrusive.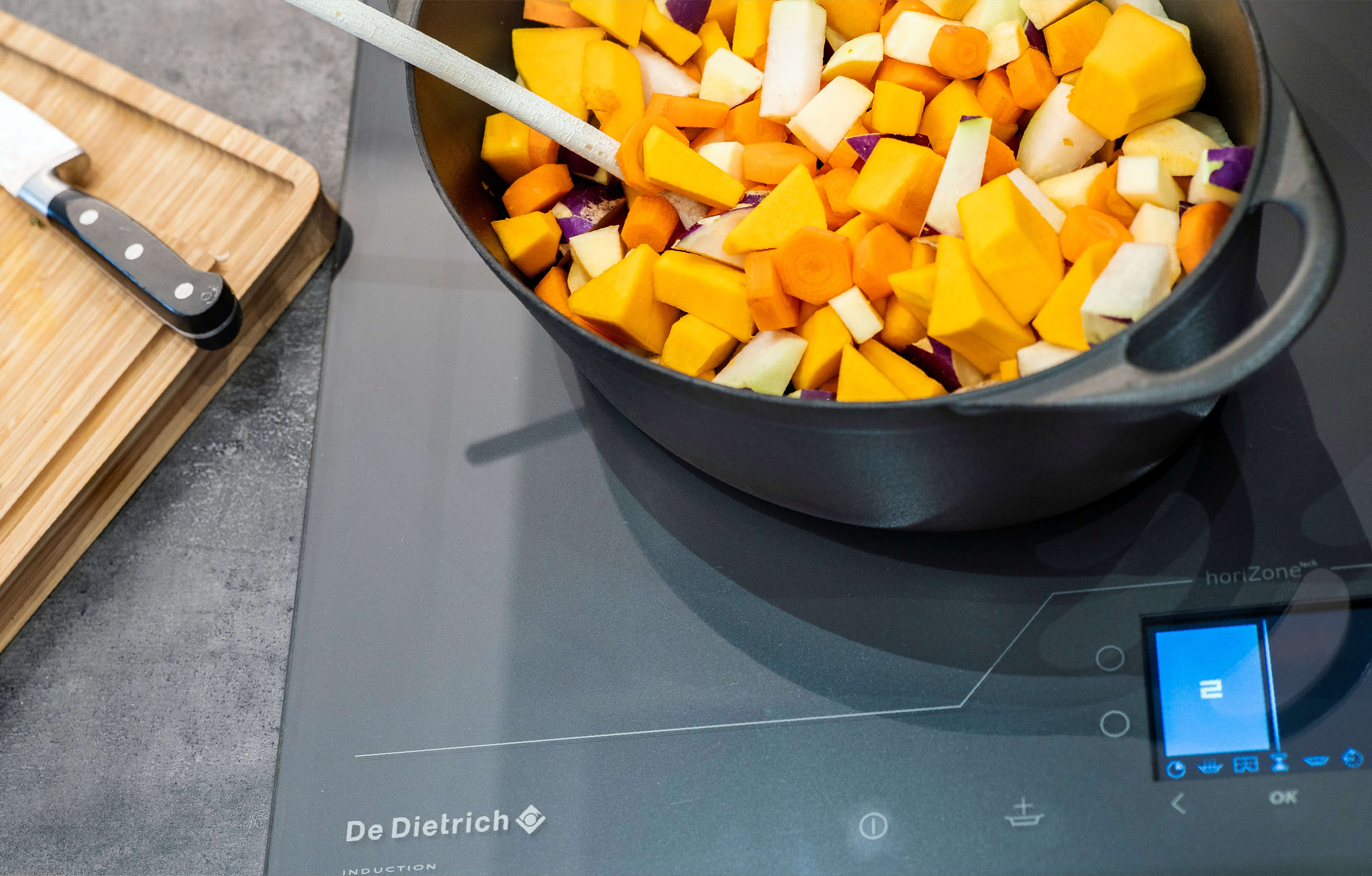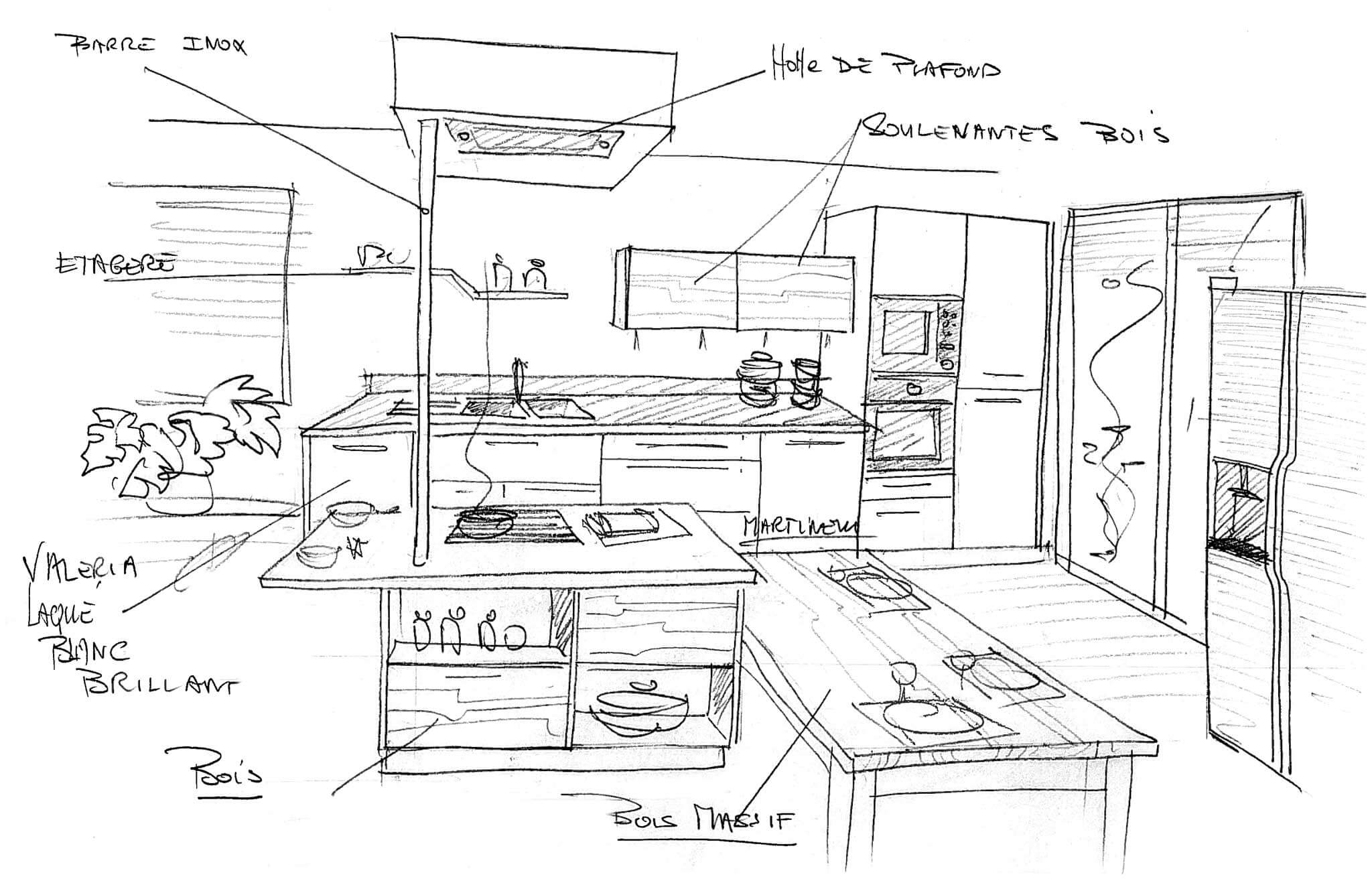 To create an atmosphere of understated sobriety, our designers opted for a noble wood finish on cabinets that seem weightless above an elegant colour scheme around shades of high-texture grey. In the centre, a high-performance hob and a built-in hood make for an unobtrusive and particularly effective combination that opens the cooking area up into the larger room. Deep and wide drawers for pans or cutlery and high pull-out shelves provide comfort and storage space. The mineral-black backsplash and the tidy lighting beautifully enhance this streamlined and practical living space.
Totalement encastrés dans le décor, le lave-vaisselle, la hotte et les plaques de cuisson jouent eux aussi sur les niveaux de gris.
La couleur Martinelli
Jouant sur les profondeurs et les perspectives, les meubles-créations Martinelli s'intègrent avec harmonie au décor global de la pièce.