Our designers and cabinetmakers can assist you in all your furnishing projects. For 67 years, our workshops have been creating exclusive creations for you: kitchens, bathrooms, open wardrobes, bookcases, specific furniture, etc. Your wish is our command, and nothing you want is unfeasible.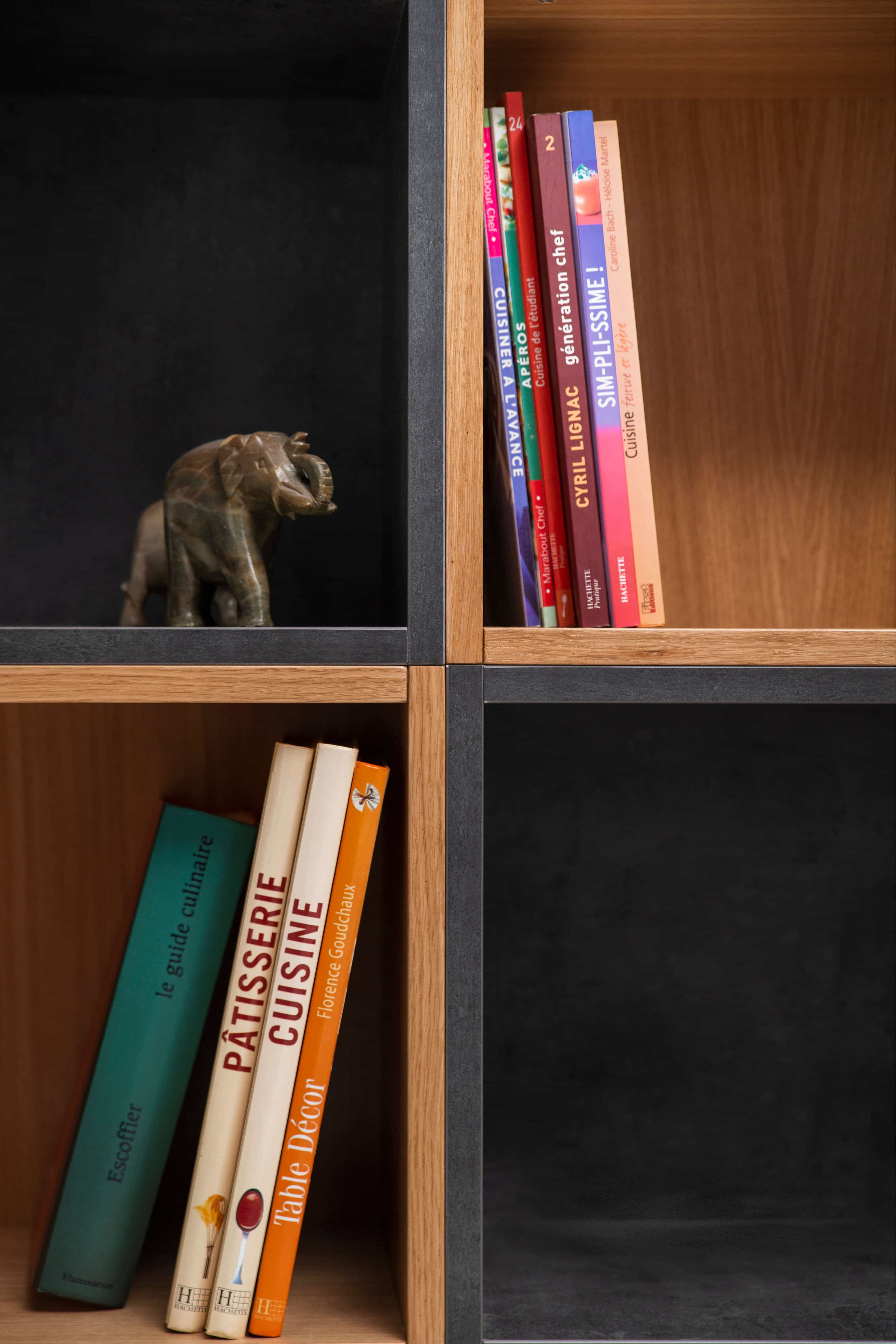 Make your furniture fit your space
We love a challenge. Space, aesthetics, technical complexity: bring your challenges to our designers and cabinetmakers. With their experience and expertise, our workshops will meet all your expectations with an ingenious and elegant solution.
Round, triangular, diamond-shaped, in any colour or material, everything is possible.
LeMartinelli
No back panel is under 8 mm.
As anyone in the business should know, the back of a piece of furniture is its spine. At Martinelli, you will never find furniture with a back panel thickness of less than 8 mm. This is our commitment as manufacturers.
Open wardrobe
The open wardrobe is the pinnacle of the art of keeping things well-ordered to make choice easier. For you, it is the first step of the day, or of an evening out; for us, it is the opportunity to display our skill for bespoke production. Everything finds its place, with elegance and convenience.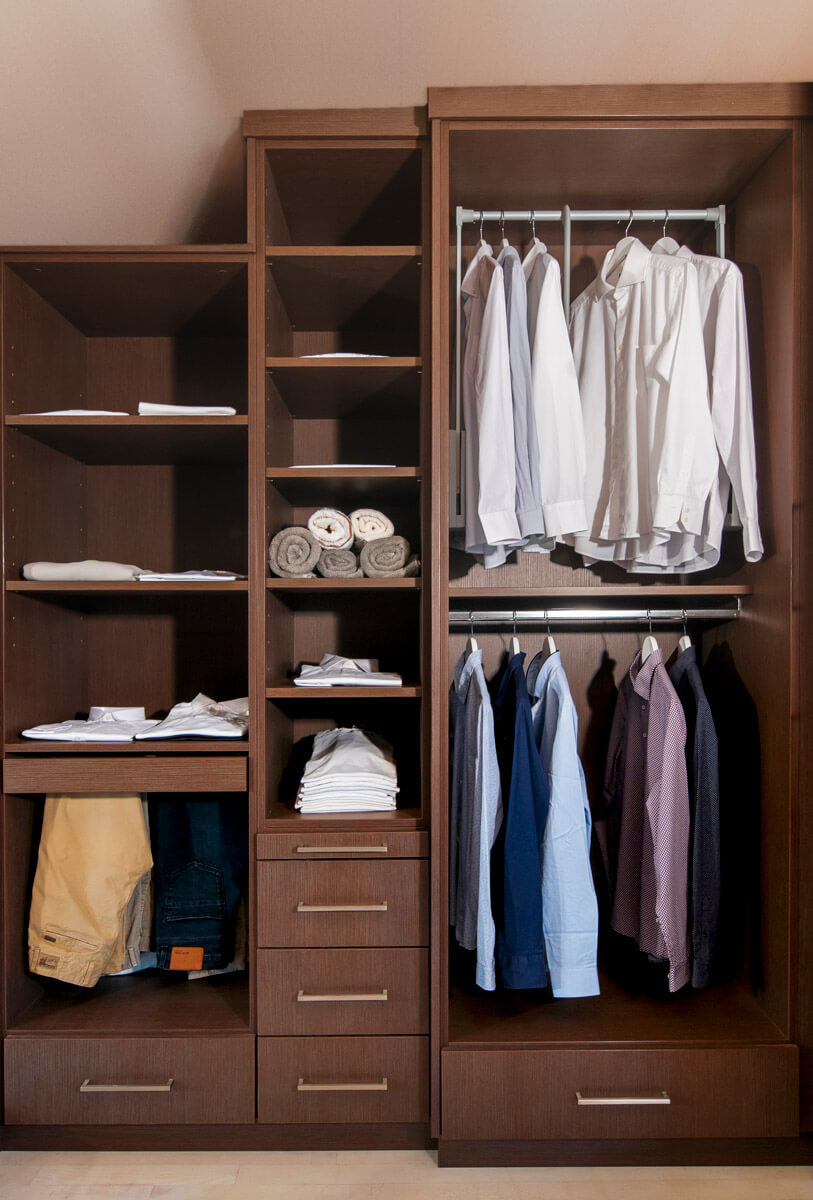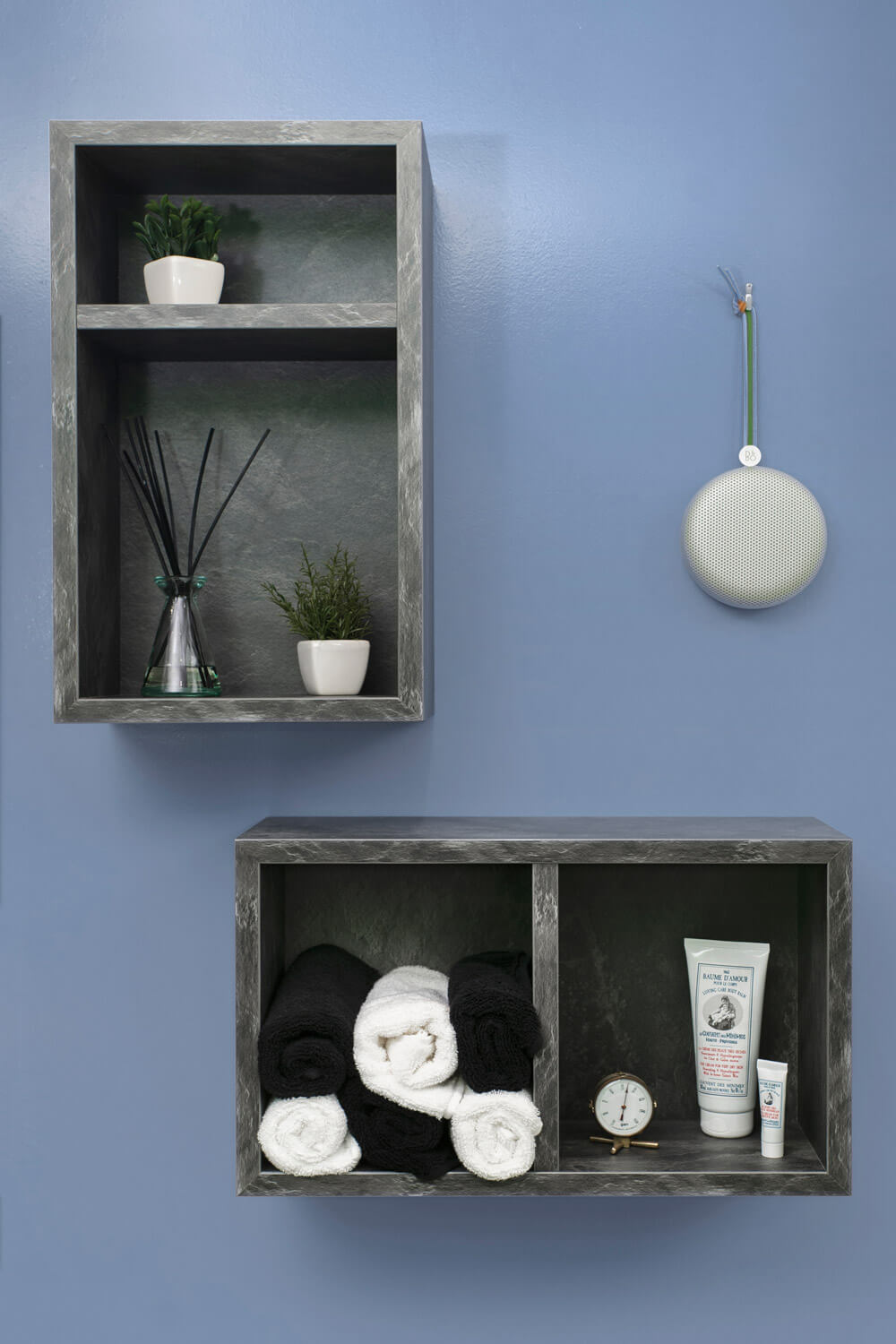 Bathroom furniture
The bathroom has its own specific challenges. In this room dedicated to self-care, your furniture must be highly resistant to temperature and humidity variations. Whether for a single piece of furniture or for the entire room, Martinelli always provides tailor-made solutions.
Martinelli creation
Jean's walk-in closet
For his walk-in closet, Jean wanted a functional space where every action was made simple. In a former playroom right under the roof, our designers created a made-to-measure space where every item of clothing is within easy reach.
"There is a space behind the wardrobe in my new walk-in closet for my bedding and suitcases… Clever!"