Depending on what you wish and what you need, we can create your furniture or design a layout for the entire room.
From
furniture…
Does your bathroom need elegant and durable furniture? We create unique and durable pieces for your home. Be it a new colour or a new design, our workshops are open to all your challenges.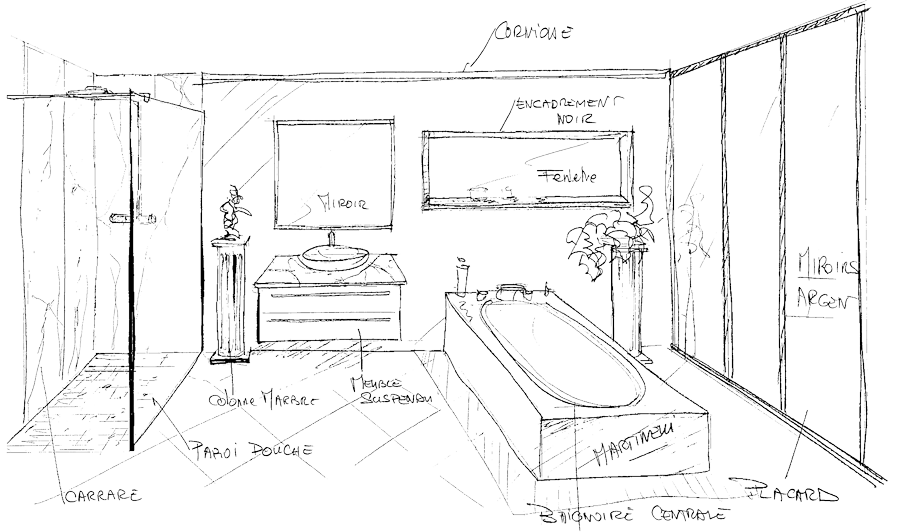 … To the whole room
Just like a kitchen or a living room, a harmonious bathroom must be designed as a whole. With the design + manufacturingpackage, our designers and cabinetmakers manage your entire room. So that nothing is left up to chance, we will work with the contractors of your choice for electricity and plumbing.
LeMartinelli
Our hydromarine treatment
Water and humidity are a strain on your furniture and skirting boards. A good manufacturer knows this and plans for it. To ensure the durability of your furniture, we also offer a choice of materials with our hydromarine treatment.
Martinelli creation
Danny's shower room
For his lively green bathroom, Danny asked us to bring a sense of flow and harmony to his space. And for the furniture? A deliberate Zen aesthetic.
The rock-grey texture of these Martinelli creations gives a soothing, natural atmosphere to the room.