Black Sheep
Angélique and Bertrand
Angelique and Bertrand share their profession as lawyers and their love of cooking together. They approached our designers with the challenge of creating a space where cooking together would be a real pleasure.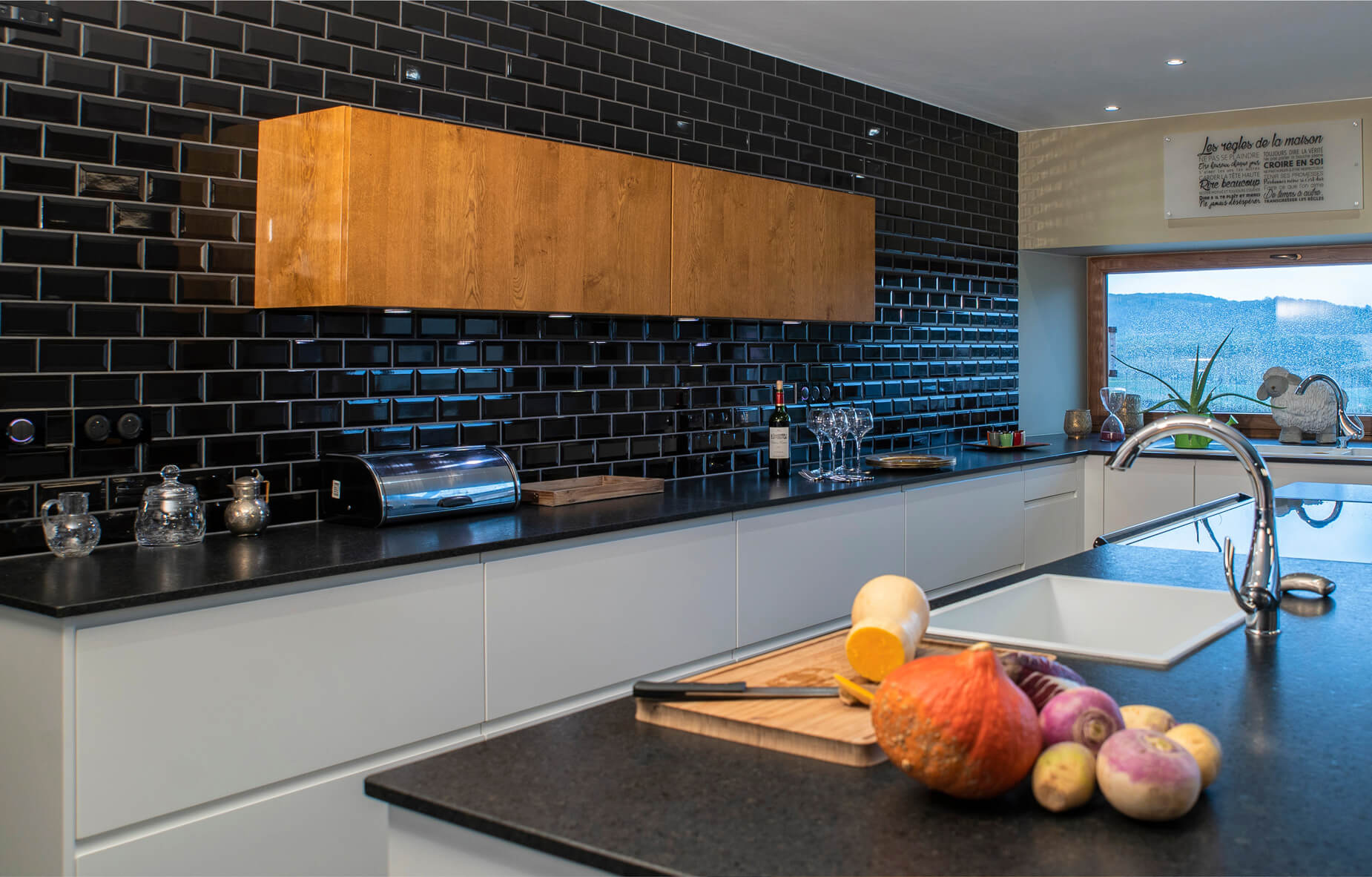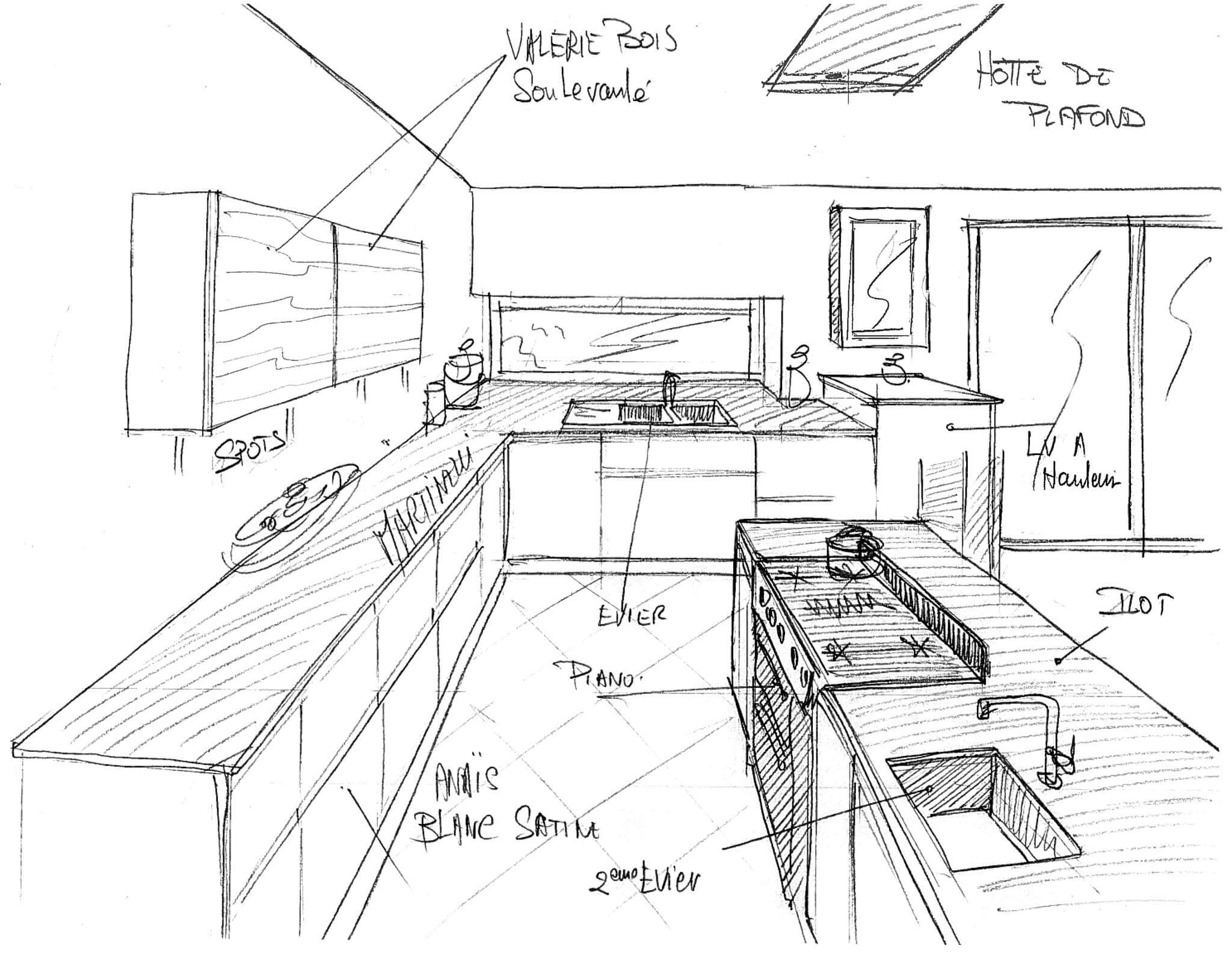 In order to meet the couple's expectations, our designers have specifically tailored the layout for two-person cooking. Bordering the wide walkway on both sides, the generous preparation surfaces are neatly defined by granite countertops with a slight satin-like finish. Two conveniently-positioned sinks and a modern, fully equipped stove also allow for meals to be prepared in true comfort. Note the choice of integrated handholds for the doors, ensuring both a neater look and greater freedom of movement when working in tandem. Ingenious mechanisms and customised storage are available to the couple. Finally, the wood veneering of the niches and tall units brings warmth and character.
"The two sinks allow us to cook in comfort, as one is by the window and dishwasher, and the other closer to the stove, the heart of the room, and our guests."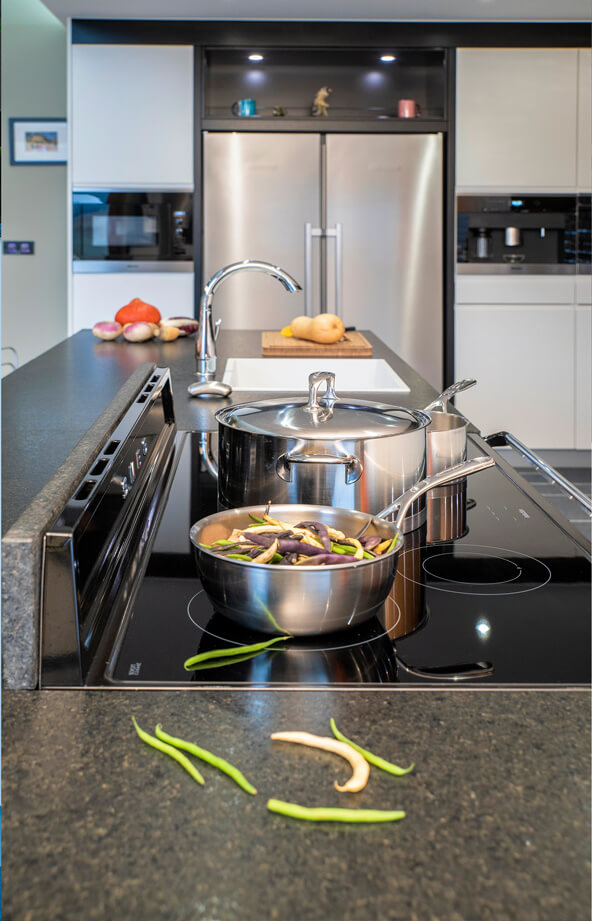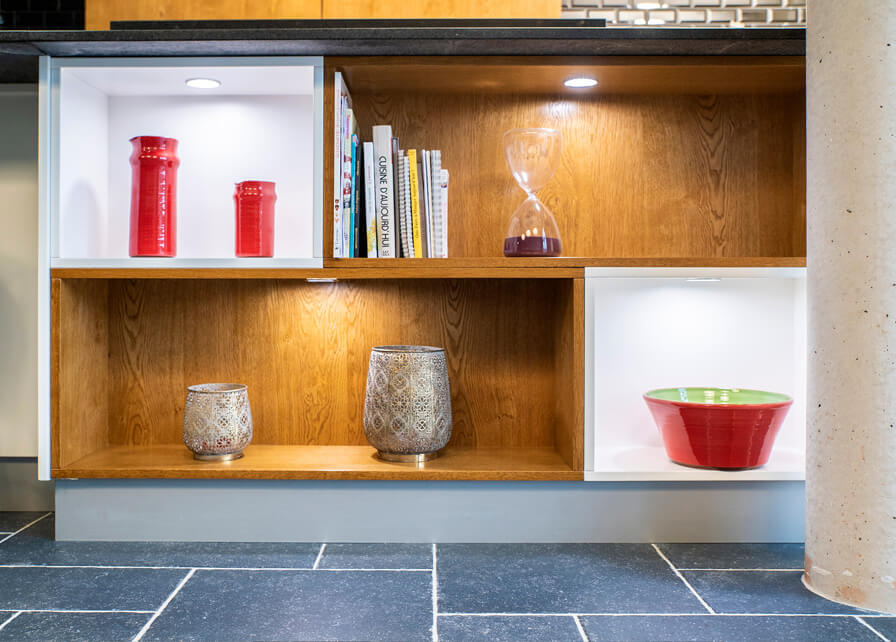 The lighting of a room sets the mood. The entire kitchen is illuminated by built-in lighting in the furniture.